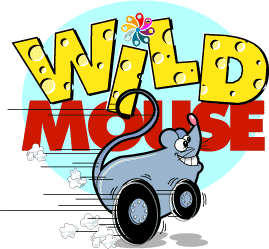 Look out below! The Wild Mouse may look tame while you are standing on the ground but when you ride it, you will feel like you are going to be thrown off the track, providing another thrill for all those thrill seekers and coaster enthusiasts out there!
WILD MOUSE STATISTICS
Designed by: Mack Germany
Track Length: 1 minute, 58 seconds
Type: Steel Wild Mouse
Themed Area: Midway America
Height of Lift: 50 feet
Top Speed: 28 mph.
Year Constructed: 1999
RATING: 9
PHOTOS OF WILD MOUSE: